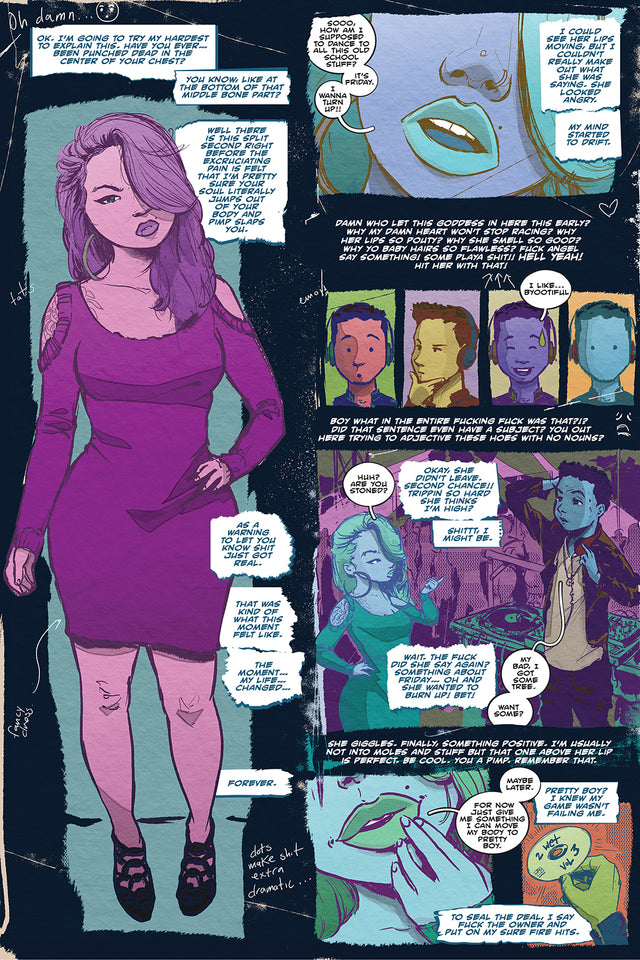 Meet Angel. He just got dumped, and it's really messing with him. He doesn't know how it happened and can only blame one person.
Actually, one god.
Cupid, the God of Love to be exact. Hopefully, they never cross paths (which would mean we don't have a story, but still).
This is for the physical copy! Read the black-and-white version

 

here.
Story and art by Loveless Melvin. Lettered by Deyvison Manes. Edited by Angelo Tirotto.
Bonus story: "Provider" included. Story and Art by Corey Davis.