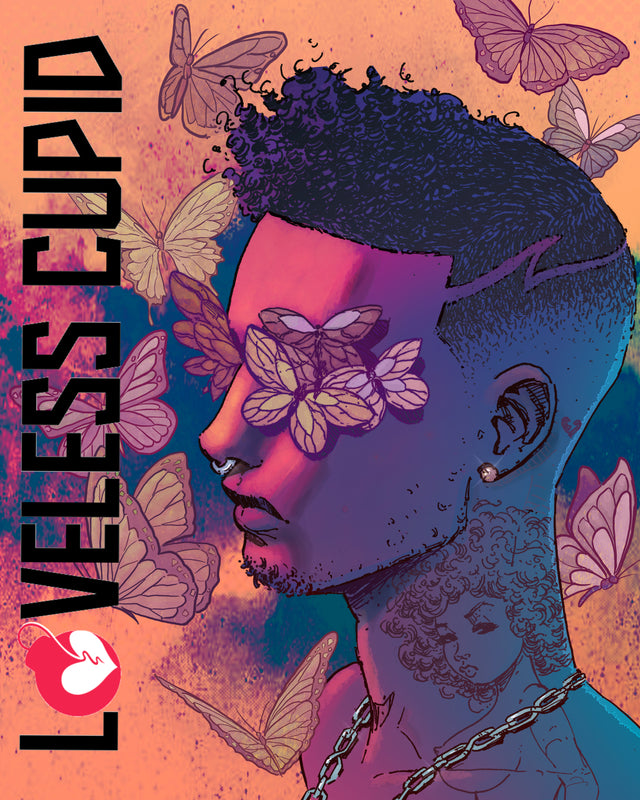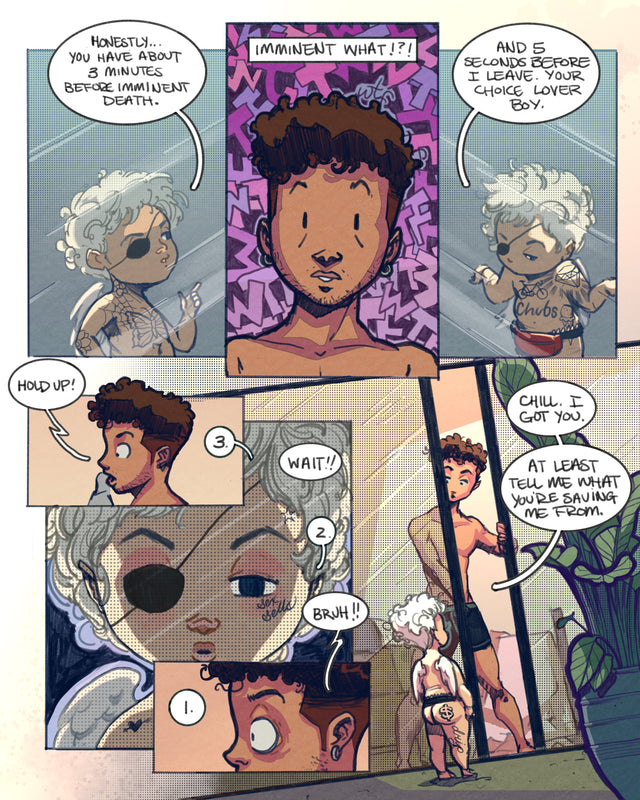 Angel has woken up with no memory of the previous night and a mysterious girl asleep beside him. The silver lining is that she's a baddie, so you know he's going to feel out the situation. 
But when Cupid pops up, will he get the answers he was searching for or will things get worse? 
*Spoiler alert... it's only the second issue. Of course, they get worse. 
This is for the physical copy! Read the black-and-white version here.
Story and art by Loveless Melvin. Colors by Gus Mendes. Cover colors by Guiseppe Pica.
Bonus story: "V-Day Gift" included. Story and Art by Loveless Melvin. Colors by Bryce Oquaye.