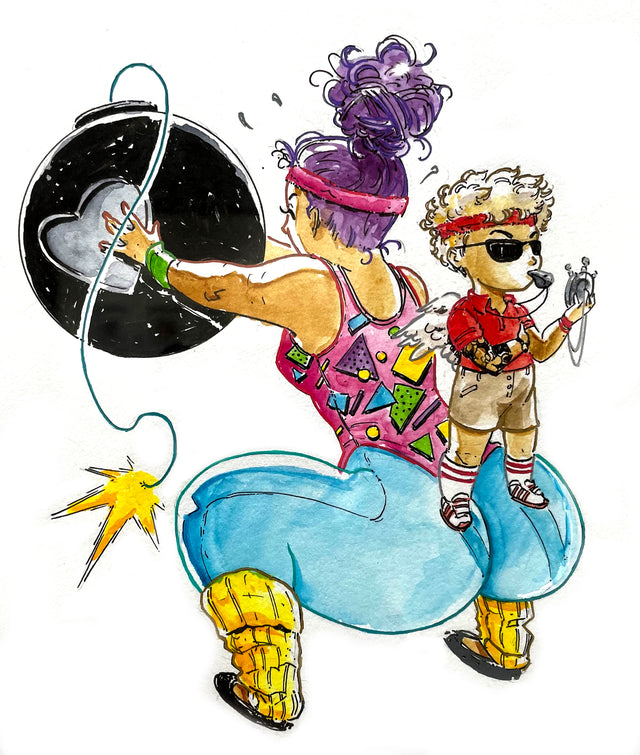 One and two and three and four and get those sit-ups right and...
A more playful piece. But one that I had fun just researching for the 80's aesthetic. Learn more about it in the original write-up here.
Pen, ink, and watercolor on cold-pressed paper

6x8 inches
Comes with a Letter of Authenticity.